Kiwanis Club of Holland, NY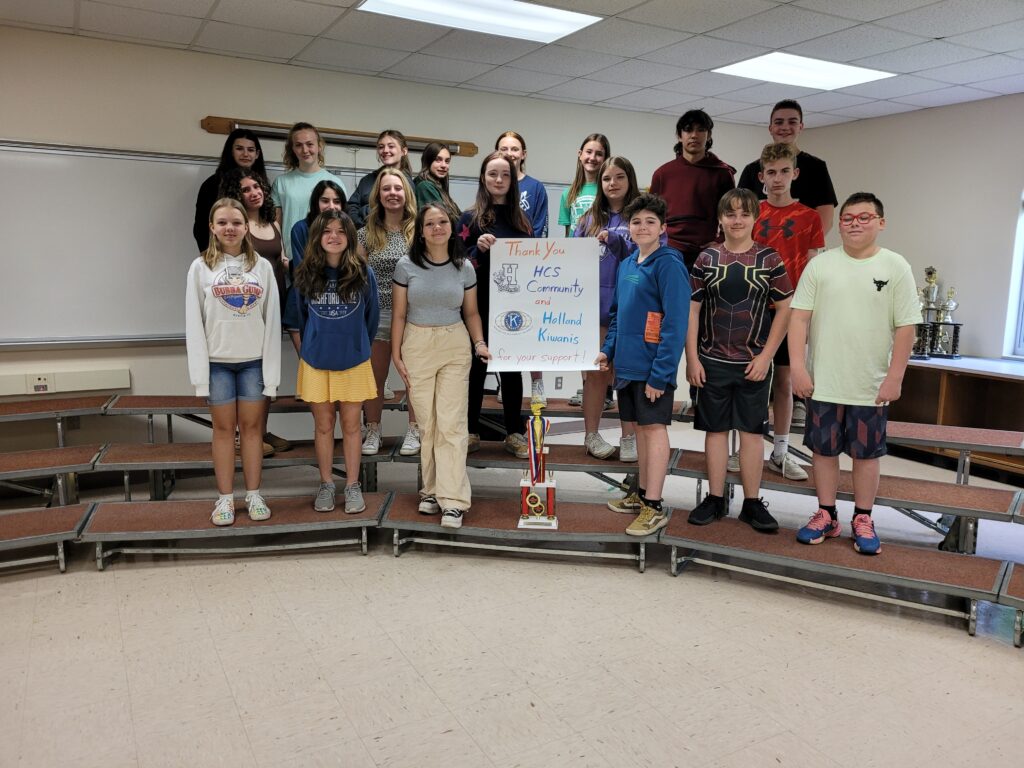 We are VERY grateful to Holland Kiwanis for helping with the bus—we were on that bus for a total of 8 ½ hours that day, and having one of the nice ones with the bathroom, comfy seats, and TV's on it made a HUGE difference to the students (and I think it kept them in better shape for singing)!!!

Kind Words from Rebecca Roudebush where the members of Holland Middle School Gr. 7/8 Chorus travelled to Sandusky, OH to participate in the Cedar Point Music Showcase Festival. Mrs. Roudebush and the Gr. 7/8 Chorus students would like to thank the entire HCS community for supporting their group, as well as the Kiwanis Club of Holland for helping them pay for the bus.
Read our weekly "Windmill" Newsletter to keep up to date on Club News. Updated weekly by Larry Johnson, Club Secretary.
*NO REGULAR MEETING ON June 7th, come to the EAST AURORA KIWANIS CHICKEN BBQ at Hamlin Park at 4:15 pm, then to Susan's for the FINAL post-Tulip Festival meeting.
***Board Meetings are now the SECOND Wednesday of the month***
Mark your calendars for these upcoming events.
June 3: Boys & Girls Club Golf Tournament at Concord Crest 8am and 2pm Shotgun starts
June 10: New York District Governor's Visit
June 14: Highway Clean up meet at the Valley at 5pm, followed by Regular and Board Meeting at the Valley
June 17: (Saturday) Tri-County Kiwanis Golf Tournament to benefit the Children's League, Spruce Ridge Golf Course
June 21: No meeting
June 21-24: Kiwanis International Convention in Minneapolis, MN
June 28: Regular Meeting
July 5: No Meeting
July 12: Regular and Board Meeting
July 19: No Meeting
July 26: Steak Roast at the Community Center (Subject to Confirmation)
August 2: No Meeting
August 9: Regular and Board Meeting
August 16: No Meeting
August 10-13: NY District Convention, Radisson Hotel in Corning, NY
August 30: Regular Meeting