Kiwanis Club of Holland, NY
Congratulations Debbie Rosa, our newest member of the Kiwanis Club of Holland! We welcome you to our growing club!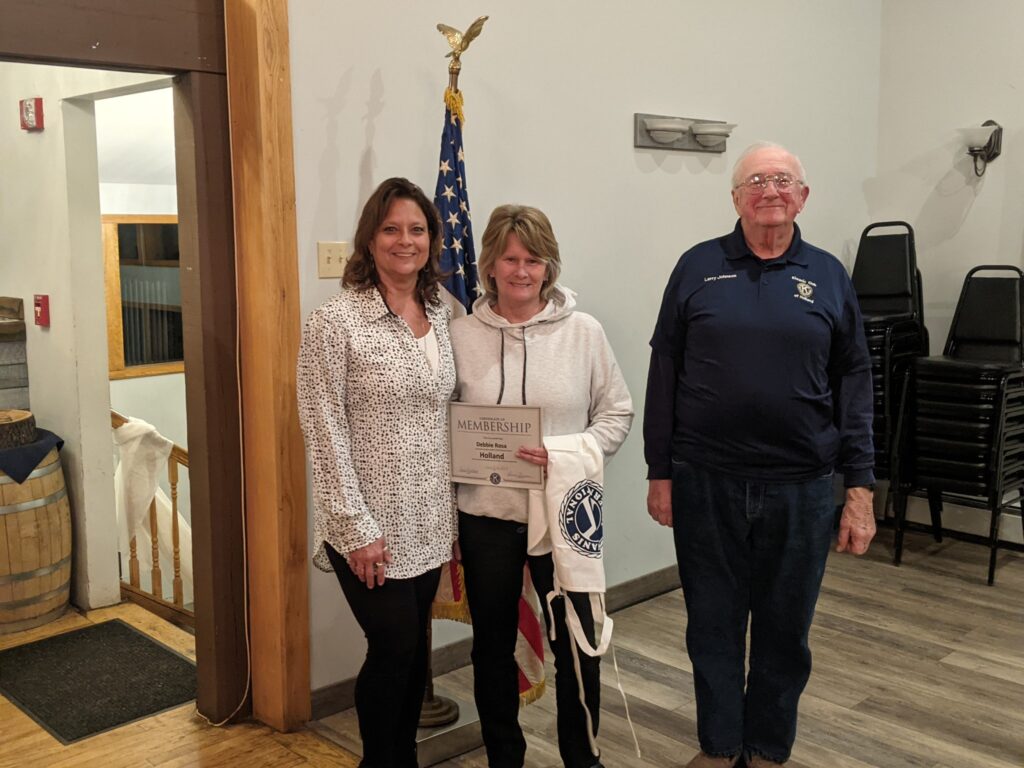 Read our weekly "Windmill" Newsletter to keep up to date on Club News. Updated weekly by Larry Johnson, Club Secretary.
Our next meeting is a regular meeting on March 22nd at the Holland Willows at 6:30 pm. All are welcome. Bring a friend!
***Board Meetings are now the SECOND Wednesday of the month***
Mark your calendars for these upcoming events.
March 18: (Saturday) CPR Training 9:00 am at the Boys & Girls Club
March 19: Marilla Kiwanis Pancake Breakfast 8am-1pm at Marilla Fire Hall
March 29: Meeting location TBD, Will not be at the Willows
March 31: (Friday) Fish Fry
March 31 – April 2: Key Club LTC at the Desmond Hotel in Albany
April 21: (Friday) Terrific Kids, 4pm at Boys & Girls Club. All members that can make it, try to come
April 22: (Saturday, Earth Day) Highway Clean up. Meet at Middle School 9am
May 11, 12, 13, 2023: TULIP FESTIVAL
June 3: Boys & Girls Club Golf Tournament at Concord Crest 8am and 2pm Shotgun starts
June 10: New York District Governor's Visit