Kiwanis Club of Holland, NY
There is no doubt as to the popularity of the Great Holland Kiwanis Senior Dinner! Despite the ongoing snow storm a plethora of Senior Guests enjoyed the Willows wonderful turkey-with-all-the-trimmings dinner, filling the room with an estimated 140 diners. Thanks to about 18 Key Club members led by LTG Auggie, thanks to Rick for getting it together, thanks to Kiwanians Tonia, Lynne, Lindsay, and newest new members Brenda and Marc for hustling the dinners out, and special thanks to Ron, Jenn, Jeremy George and The Willows staff for a wonderful meal and setting for this revived event! One could not have asked for a better Senior Dinner!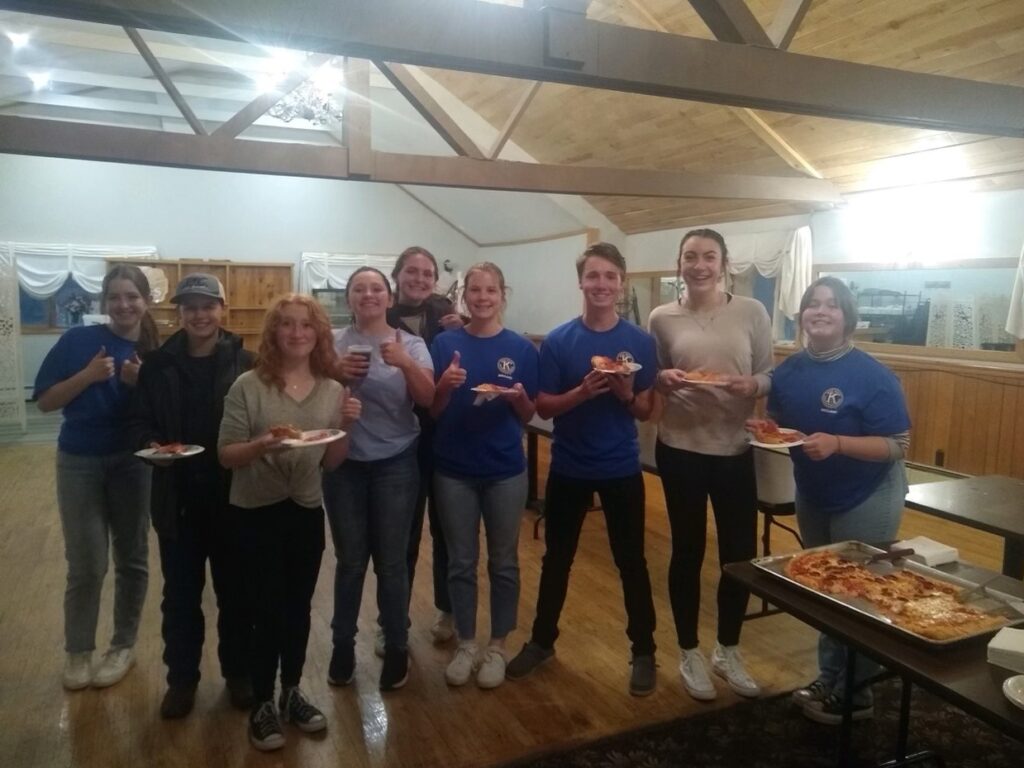 Read our weekly "Windmill" Newsletter to keep up to date on Club News. Updated weekly by Larry Johnson, Club Secretary.
Our next meeting is our Famous Christmas Party at the Holland Willows at 6pm, Social ¾ hour, 6:30 fancy hors d'oeuvres, 7:00, Dinner, followed by gift exchange ($15, wrapped) and cookie exchange (bag your cookies).  Cost is $20.  Please RSVP to Pres. Susan 716-983-2010.
Mark your calendars for these upcoming events.
December 3: (Saturday) Holland Holiday Celebration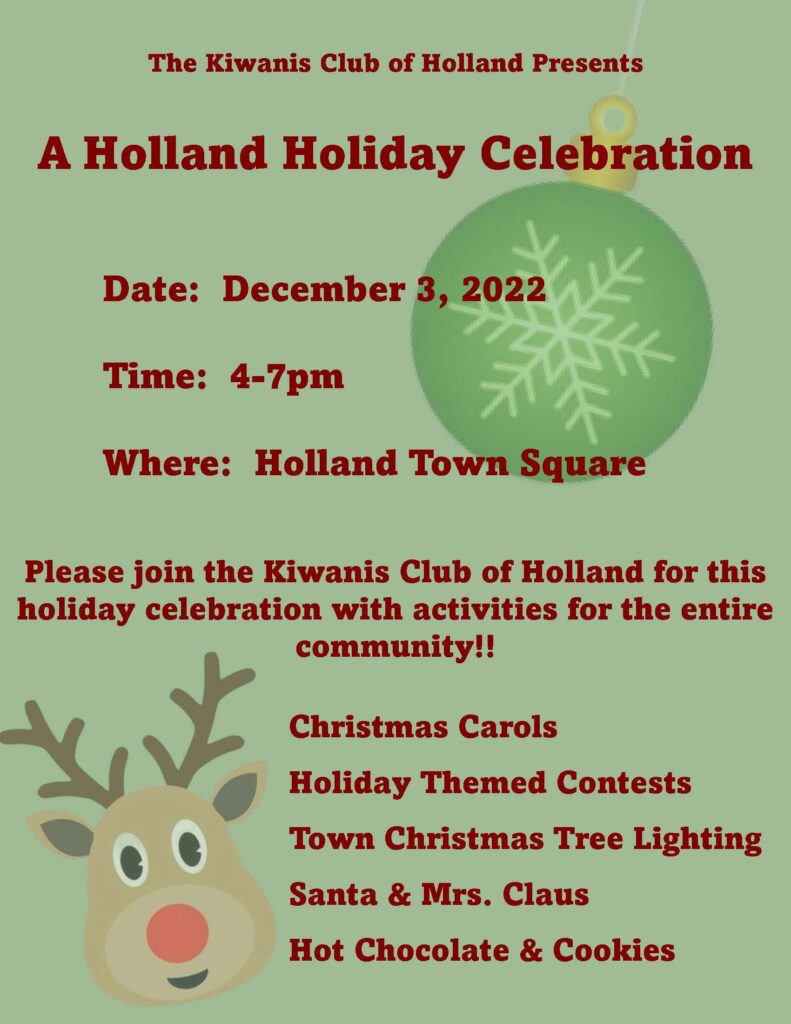 December 7: Christmas Party at the Willows 6pm Spouses Night, Featuring a social hour, food, the famous $15 wrapped gift exchange game, cookie exchange (bag them please), and wear your most festive Christmas costume/outfit. Bring Tulip Festival Ideas!
December 10th – 12th : Judging Holiday Decorating Contest. Enter by clicking here:
December 14: Regular & Board Meeting
December 23: (Wednesday) Division meeting at Ilio DiPaolo's hosted by Orchard Park
March 11: (Saturday) Meat Raffle
March 31: (Friday) Fish Fry
June 10: New York District Governor's Visit